Dank Balm - Organic Cannabis Salve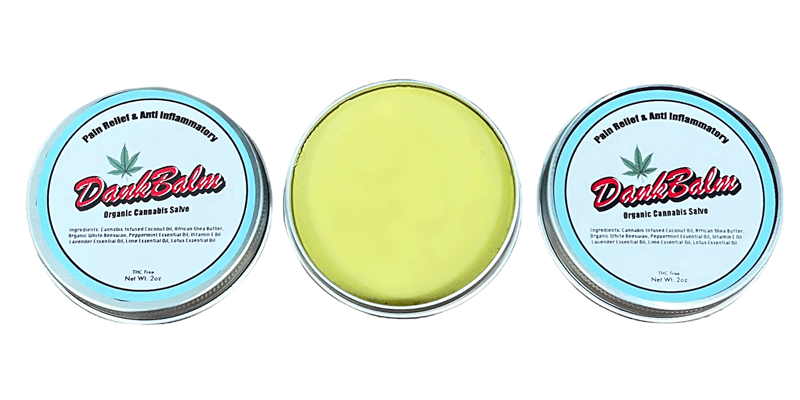 If you're tired of pain-relief balms that only mask the pain, switch to our Dank Balm topical salve. 

The rich, lightweight formula absorbs easily into your skin and gets rid of aches, inflammation, soreness, and pain quickly. Dank Balm will nourish and protect your skin without leaving it oily and sticky. 
●   Fast-acting formula
●   Penetrates deep within to give long-lasting relief and comfort
●   Made with natural, organic ingredients


Directions: Use a small amount directly on the affected areas and massage as you normally would.
**This product will NOT get you high**