Fruitman Jack's Disposable Vape Pens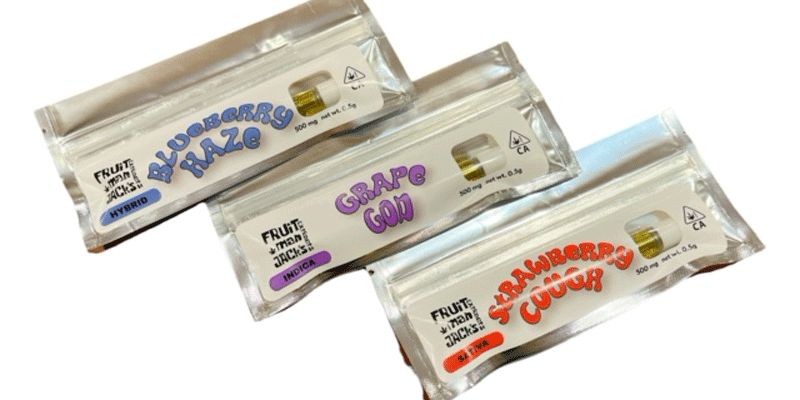 Fruit Man Jack's prides itself on bringing an organic plant-based terpene profile of your favorite fruit flavors. Blended an cold cured with the highest quality oil, unmatched in its potency and purity. Fruit Man Jack's distillate oil is 100% solvent and Vitamin-E citrate free, providing a refreshing experience with every hit. Now available in a disposable pen.
Each pen contains 500mg THC.